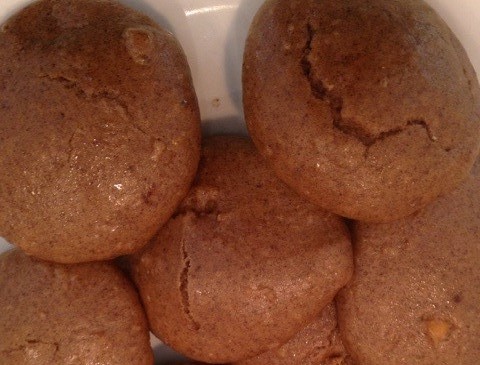 Almond Butter Cookies
Ingredients
1 cup natural almond butter
1 egg
½ cup vanilla protein powder
½ cup oat flour
¼ cup coconut sugar
1 tsp vanilla extract
½ tsp cinnamon
Nutrition Info
Protein 7g

Fat 6g

Carbohydrate 6g
Instructions
Preheat oven to 350F
In a large bowl, mix together almond butter, egg, protein powder, flour, sugar, vanilla and cinnamon.
Drop teaspoons sized balls onto a baking sheet and bake for 8 minutes. Let cool before serving.
*For a lower carbohydrate option you can substitute the sugar for any lower glycemic sweetener of choice.
**For a nut free cookie, substitute the almond butter with any nut butter alternative such as sunflower butter or soy nut butter.
Related Recipes