Welcome to the 10 week online weight loss and nutrition program. Whether you are joining to lose weight, get nutritious ideas for the whole family or to simply provide some structure to your busy life by following a meal plan, you will find it here.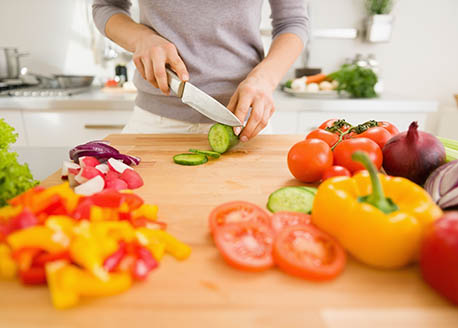 Eating healthier is a challenge nowadays as we are often limited for time. Although it may not be for a lack of desire, we tend to put our nutritional needs on the back burner. Whether someone is lacking adequate energy levels, trying to lose weight, unsure of how to eat balanced, or seeking out nutritious meals to feed their family, it can be a challenge to know where to start.
It is with great pleasure that I launch this program. Looking for practical and successful ways to make changes to you and your family's nutritional well-being is a huge undertaking. Understanding your body, its responses and limitations to certain foods, and how to make the necessary changes is only possible if it is suitable for your life.
It is understandable why many have turned to prepared foods and eating out as a common alternative to home cooked meals, but the result has led to many health related consequences. Even homemade meals contain an abundance of artificial ingredients and preservatives, another potential factor that could be standing in the way of you and reaching your goals.
The objective of this program is to assist you to find a way of eating that is pleasurable, convenient, and successful. I appreciate the organizational limitations of taking on a task such as this, and have put together all the necessary information and resources to make this as smooth a transition as possible for you.
Wishing you the best of luck and many healthy years to come.
Melissa Jacks
10 Week Online Weight Loss & Nutrition Program
Join Now and change your life!